Dinky Donuts.
Dinky Donuts Vape: Indulge in the Sweetness of Dinky Donuts Vape Liquid
Dive into Dinky Donuts' vape collection: seven delectable donut-inspired flavours. Perfectly blended at 70% VG/30% PG, enjoy immense clouds and flawless flavour with every puff on sub ohm kits. Available in 100ml 0mg short fills.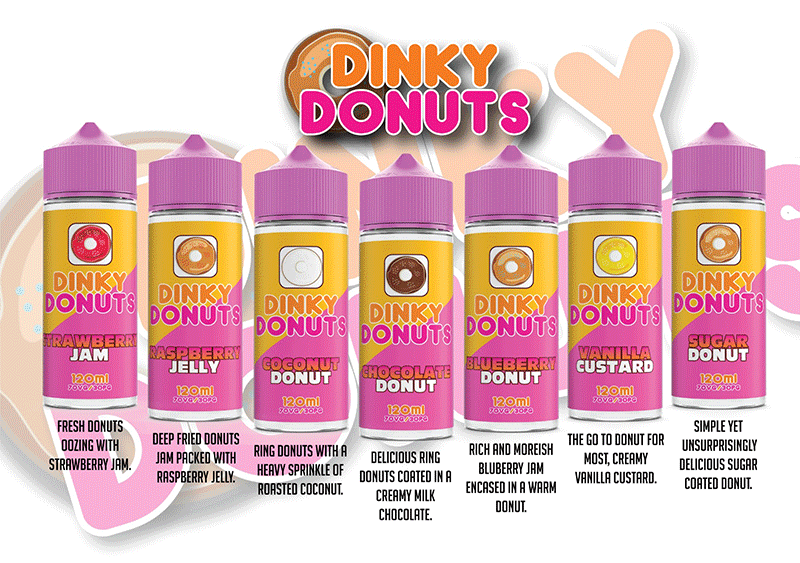 Dinky Donuts is a tasty vape liquid range featuring 7 flavours you would expect from a donut company. Each bottle is blended to a 70% VG / 30% PG ratio which offers great cloud production and carries flavour notes perfectly on all sub ohm kits. Dinky Donuts are available in 100ml 0mg short fills.